Bonderite industrial distributor
English
Distributor of Bonderite products for industry
Technical expertise on the range of products
Delivery : France and international
About Bonderite (Henkel group)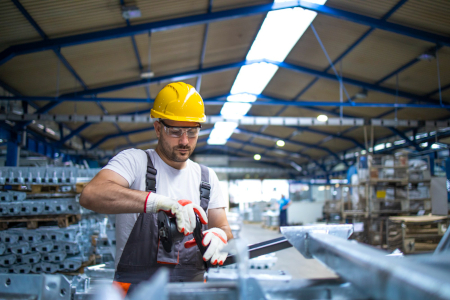 Bonderite is one of the leading brands in the market for metal surface treatment solutions. Formerly grouped under Alodine and Turco brands, these high-quality and technical professional products are intended for a wide variety of industrial uses:
Cleaning, degreasing, stripping
Surface treatment and preparation
Protective coating
Lubrication
Conversion
Sealing
...
Bonderite solutions are reputed in the industry for their high quality, reliability and innovative technology that optimize the efficiency of industrial processes:
Time saving in the production line
Reduced quantity of product to be used
Concern for environmental issues
Core markets and applications
Bonderite surface treatment products are well known and appreciated in demanding fields such as:
Automotive industry
Aeronautics
Manufacture of agricultural and construction machinery
Household appliances
Production of air conditioning, heating and ventilation systems
...
Adezif, distributor of Bonderite products
Adezif offers a wide range of Bonderite surface cleaners and coatings adapted to your applications.
Here are a few references (non-exhaustive list).
If the product you are looking for is not listed here, please contact us!
| PRODUCTS | REFERENCES |   |
| --- | --- | --- |
| Industrial metal degreasers and cleaners | C-AK 100M, C-AK 114, C-AK 161, C-AK 209, C-AK 215 D, C-AK 350, C-AK 359, C-AK 4181 AERO, C-AK 5948DPM AERO, C-AK 61 DRX, C-AK 6305 LH, C-AK 92 X3, C- AK L-95, C-AK STL, C-AK T7205, C-NE 175, C-NE 400, C-NE 5020, C-NE 5088, C-NE 5227, C-NE 5230, C-SO 102, C-SO IND 400 AERO... | Get a quote in 24h ! |
| Degreasers and cleaners for exterior metal surfaces | C-MC 030, C-MC 053, C-MC 075, C-MC 10130, C-MC 1030, C-MC 1040, C-MC 118, C-MC 12, C-MC 1204, C-MC 12110, C-MC 12120, C-MC 12300, C-MC 1495 LH AERO, C-MC 2000, C-MC 3000, C-MC 3100... | Get a quote in 24h ! |
| Descaling and deoxidation | C-IC 172 UH, C-IC 200, C-IC 5000 GEL, C-IC 827, C-IC 841 X, C-IC 8550, C-IC 90001 FOAM, C-IC DT, C-IC PN, C-IC SL, C-MC 181, C-MC 5884 AERO | Get a quote in 24h ! |
| Inhibitors / Attack limiters | S-AD 31A, S-AD 60, S-AD 60500... | Get a quote in 24h ! |
| Anti-corrosion protectors | S-FN 6750, S-FN 6764, S-FN 7400, S-FN AQUASTOP, S-FN DEA 67... | Get a quote in 24h ! |
| Paint coagulation | S-PD 1084, S-PD 645, S-PD 675, S-PD 8, S-PD 810... | Get a quote in 24h ! |
| Paint, ink, graffiti removers | C-MC 400, C-MC 500, S-ST 600, S-ST 6776, S-ST 1302, S-ST 692, S-ST 700, S-ST 99 A... | Get a quote in 24h ! |