ThreeBond industrial distributor
English
Distributor of ThreeBond products for industry
Technical expertise on the range of products
France and international shipping
About ThreeBond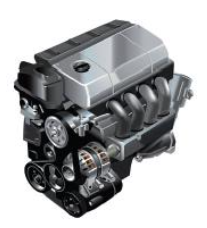 ThreeBond has been a leading manufacturer of industrial adhesives, sealants and coatings since 1997. The company is known for its high quality solutions and technological innovation, especially in sustainable development area. Research and Development is one of the Threebond's main priorities: it enables the company to provide innovative products to meet the constantly evolving needs of industry.
Threebond is one of the leaders companies in liquid sealant technology and its products are particularly used in the automotive industry, their core business.
The company has an international presence with production and sales facilities in Europe, Asia, North and South America.
Threebond's wide range of products meet the needs of many industrial applications. These solutions are used in 4 main sectors :
General industry : maintenance and servicing, workstations, process development, prototype modeling...
Automotive industry  : after-sales, engine and gearbox sealing, protective coating...
Transportation industry : trains, shipbuilding, aeronautics...
Electrical and electronic equipment : electronic components, smart cards, mobile telephony...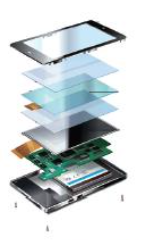 ThreeBond range of products includes a wide variety of adhesives and sealants to meet your industrial bonding, sealing and maintenance requirements:
Industrial adhesives
Industrial sealants
Surface preparation

Industrial adhesives
Instant adhesives (cyanoacrylate...)
UV adhesives
Electroconductive adhesives
...

Sealants for construction, civil engineering and industrial use
...
Non exhaustive list. If the product you are looking for is not in the table below, contact us !
| References | Products |   |
| --- | --- | --- |
| 1110H, 1102, 1105, 1141G, 1207B, 1211, 1212, 1401B, 1401C, 1215, 1216E, 1217P, 1227E, 1184, 2890E | Liquid sealants | Get a quote in 24h |
| 1133E, 1303, 1305, 1322, 1324, 1327, 1342C, 1344E, 1348B, 1360, 1361B, 1364, 1377B, 1377C, 1388, 3095C | Anaerobic adhesives | Get a quote in 24h |
| 1741, 1742, 1743, 1745, 1747, 1782, 1783, 1786Y, 1796B, 1797, 7797, 1721D, 1771E, 7738, 7741, 7781, 7782, 7784, 1739 | Cyanoacrylate adhesive | Get a quote in 24h |
| 3001C, 3003H, 3013R, 3013H | UV glues | Get a quote in 24h |
| J1530, J1530C, 1530D, 1530B, 1533, 1533C | SM polymers | Get a quote in 24h |
| 5211, 5211B, 5211C, 5211F, 5211G, 1521, 1549 | Silicon & neoprene | Get a quote in 24h |
| 6950D | Cleaning wipes | Get a quote in 24h |