ADEZIF MA392 Double-sided butyl mastic sealing tape
English
Range
Strengths
Preformed mastic in the form of a double-sided strip roll
For bonding and sealing on most materials
Strong internal cohesion, immediate adhesion
Presentation possibilities
Standard thickness: 1 / 1.5 / 2 mm
Available in various sizes on request
The ADEZIF MA392 preformed sealant is a double-sided sealing tape in roll, made of butyl rubber.
Its main characteristic is its strong internal cohesion.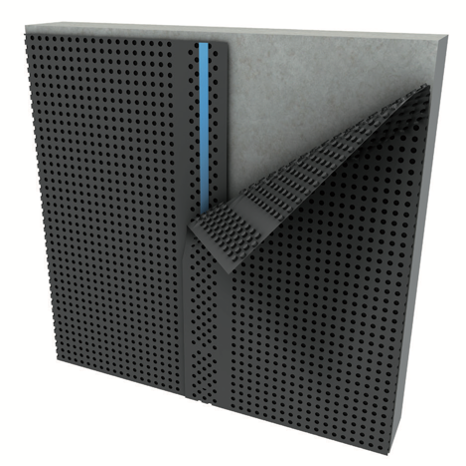 Main features:
Good mechanical properties
Very flexible and adaptable
Can be applied cold
Immediate and permanent adhesion
Waterproof and vapour proof
Excellent temperature resistance
Self-fusing
No oil migration
Solvent free
Dimensions:
Standard thickness: 1 / 1.5 / 2 mm
Other widths, lengths and thickness available on request
ADEZIF MA 392 butyl sealant is and excellent assembly and fixing solution for glass, steel, plexiglass, polycarbonate, wood, aluminium and PVC.
It adheres to most materials.
Examples of applications :
Flexible assembly of sheets or panels not subject to mechanical stress
Temporary fixing for positioning before permanent mechanical fixing
Damping and non-transmission of vibrations between two supports
Surface preparation
MA392 preformed butyl sealant must be applied to a clean, dry, cohesive and dust-free surface.
For applications between -5 °C and 0 °C, it is necessary to ensure that the surface is free of condensation.
In the case of porous substrates, it is advisable to stabilise the surface.
Installation of the butyl sealant strip

Choose the right width of tape for your application;
Position the tape on the substrate and press it down;
Start peeling off the liner covering the butyl adhesive;
Position the second substrate on the tape;
Press the strip onto the substrate with a tamping roller or manually with a cloth.
TECHNICAL INFORMATION - ADEZIF MA 392
Adhesive type
Double-sided butyl rubber
Colour
Black or grey
% of Solids
100 %
Peel force at 180 ° (ASTM D 1000)
35 N/cm
Peel force at 180 ° on concrete at 5 °C
11 N/cm
Probe tack (ASTM D 2979)
10 N
Vertical casting (ISO 7390)
0 mm
Application temperature
+5 °C / +40 °C
Temperature resistance
-30 °C / +130 °C
Total Volatile Organic Compounds - TVOC (ISO 16000-6)
30 μg/m

3